PRODUCTS - PREMIUM DOOR PANELS
PREMIUM Aluminium Door Panels
The PREMIUM Aluminium Infill Panels for Entry Doors
Modern design, simple lines, Inox decorative elements and glass are making up the beautiful aesthetic result in our new PREMIUM Aluminum infill Panel series for entry doors that will soon be at your disposal.
The excellent design, high quality and elegant aesthetics will impress you right away!
The aluminium door infill panels of the PREMIUM series are manufactured 90 x 210 cm using aluminium sheets (2mm and 3mm thick). Other dimensions are always available upon request.
The designs of this series are created by engraving an aluminum sheet surface (1mm depth and 10 or 20mm width). The engraving shape is '' Π ''. The decorative elements (strips, glass frames etc) are inlaid in the sheet and are made of INOX (corrosion resistant)
Click here for all available designs
PREMIUM PANEL SERIES

1.Aluminium Panel



2.Engraved Design



3.Decorative Elements



4.Glazing (various options)




Engraved aluminium sheet
Inlaid inox decorative element
The aluminum panels of our new series, PREMIUM, are thermal efficient having a low coefficient of thermal conductivity and also offer high sound insulation due to the XPS (extruded polystyrene) insulating material used.
The PREMIUM Aluminum infill Panel series are offered with all the available types of glazing (triple glazing, sandblasting, energy efficient glazing (low e))
All available colors are certificated (RAL, wood imitation, Sablé etc)
---
CONTACT

4th km Trikala - Pyli, Trikala, 42150, TRIKALA

gratsanis@algratsanis.gr

(+30) 24310 79555

(+30) 24310 62000
Contact Form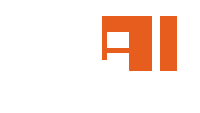 GRATSANIS - Aluminum Frames
Επιλέξτε οποιοδήποτε κομμάτι κειμένου
ώστε να το ακούσετε