PRODUCTS - PRESSED PANELS
Pressed Panels

Pressed panels dimensions are 90 X 210 cm or, upon request, 105 X 230 cm, and make them resistant to all types of weather conditions (-30o to 120o), ensuring high sound and heat insulation. They are manufactured from aluminium sheet in a great variety of designs thus meeting all your needs. When manufacturing a panel, we have to choice of three different types of insulation material : XPS (Extruded Polystyrene), Marine plywood and MDF.
BIOPANEL SA offers:


GREAT VARIETY OF PANEL DESIGN
DOUBLE GLAZING
ENERGY EFFICIENT GLAZING (Low-E) *
TRIPLEX GLAZING *
WIDE SELECTION OF GLASSES
MANY OPTIONS ON SAFETIES
CERTIFIED POWDER COATINGS

* (Upon Request)

TECHNICAL SPECIFICATIONS

Standard Aluminium Sheet Thickness : 1mm
Aluminium Sheet Thickness (Upon Request) : 1,2mm
Standard Aluminium Sheet Thickness with Insulation Material (XPS): 22mm
Standard Aluminium Sheet Thickness with Insulation Material (MDF, Marine Plywood): 21mm
Thermal Resistance Coefficient : RD=m2*K/W=0,55
Thermal Conductivity Coefficient : λd=W/M*K=0,040
Narrow Design Panels

BIOPANEL has created the narrow design panels of 45cm wide instead of the 56cm (standard), for special structures. All codes can be fitted with a plain panes, as well as glazing bars, safeties and stain-glasses.

Pressed panels dimensions are 90 X 210 cm or, upon request, 105 X 230 cm, and make them resistant to all types of weather conditions (-30o to 120o), ensuring high sound and heat insulation.

They are manufactured from aluminium sheet in a great variety of designs thus meeting all your needs.

When manufacturing a panel, we have to choice of three different types of insulation material : XPS (Extruded Polystyrene), Marine plywood and MDF.

*Our products are being produced in RAL colours, Rafaello, Wood imitation textures (Decoral System) and SAMPLE.
Side Pressed Panels

Side pressed panels are dimensioned 45x210 cm and 90x210 cm. All codes can be fitted with the corresponding panes used for main door.
---
CONTACT

4th km Trikala - Pyli, Trikala, 42150, TRIKALA

gratsanis@algratsanis.gr

(+30) 24310 79555

(+30) 24310 62000
Contact Form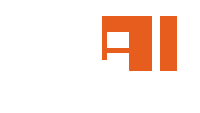 GRATSANIS - Aluminum Frames
Επιλέξτε οποιοδήποτε κομμάτι κειμένου
ώστε να το ακούσετε