PRODUCTS - INOX ALUMINIUM PANELS
Aluminium Infill Panels with INOX
Contemporary Aluminium Infill Panels with INOX for Entrance Doors
The Renewed Aluminum Infill Panels with INOX decorative elements for entrance doors is readily available.
The focus on details, the sophisticated contemporary design, the plethora of selections and the competitive prices will excite you.
The Renewed Series of Aluminium Door infill Panels with INOX includes:
New additional designs
Focus on design details
Increased security
One or two sided design selection
RENOLIT Colors
Competitive prices
INOX SERIES

1.Contemporary embossed designs



2.INOX 316 (stainless steel) decorative elements



3.Glazing (various types)


The Aluminium Door Infill Panels of the INOX series are manufactured at 90x210 cm and 105x230 cm sizes using high quality aluminium sheets with stainless steel decorative elements (316 stainless steel).
Infill Panels of the INOX series are resistant on extreme conditions (-30°C to 120°C) thus offering contemporary design for your entrance doors. Other dimensions are always available upon request.
The INOX series of our door infill panels, are thermal efficient having a low coefficient of thermal conductivity and also offers high sound insulation due to the XPS (extruded polystyrene) insulation material used. Alternative you can choose the Ultra panel's core which provides an increased security to our infill panels.
The Aluminum infill Panels of INOX series are offered with all available types of glazing (triple glazing, sandblasted, energy efficient glazing (low e)
All available colors are certificated (RAL, wood imitation, Sablé etc)
RENOLIT colors are also available.
---
CONTACT

4th km Trikala - Pyli, Trikala, 42150, TRIKALA

gratsanis@algratsanis.gr

(+30) 24310 79555

(+30) 24310 62000
Contact Form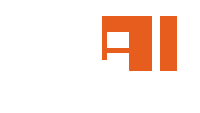 GRATSANIS - Aluminum Frames
Επιλέξτε οποιοδήποτε κομμάτι κειμένου
ώστε να το ακούσετε